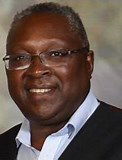 Richard J Hannah is a multi talented broadcaster and award winning producer. Uniquely he holds down a responsible job for management Consultancy, Making Travel Work as well as producing and presenting a string of Radio Hits:
The AM Show: Featuring Mike Groth & Adrian Mills: Executive Producer - Global Radio 1
The Big H Radio Show: 11 seasons as Presenter : Syndicated
The Sunday Supplement: Global City Radio: Producer/Presenter
Your Future Your Call: Writer/Co Producer of award winning Radio Ad campaign 2001
The Magic of the Musicals - Co Producer of 8 show syndicated Series that transferred to TV
He was a Sky TV Voice Over to Extreme Sports Channels that included The Snowboarding Report and Voiced Documentaries such as 'The Board Brothers'. He has written , produced and directed hundreds of hours of Corporate TV for Allied Irish Bank, Sony, Sainsbury's Group and Direct Line and created TV ads for Insurance Companies and the Finance Sector.
Hannah enjoys ringing the changes Radio, TV, production , writing or directing - whilst also supporting transformation in big business. He has served as a special adviser in government and volunteered as an advocate to a child protection charity.
Son of a West African Airman, born in the UK, raised in Ireland and the Far East, Hannah has lived and worked in over a dozen country and today is a resident of Spain where he lives with wife Lorraine. He has three grown up children, three grown up step children and ten grand children. If Broadcasting and consulting were not enough, Hannah can also be found performing live and on stage as a Comedy Compere and vocalist.